(MD) Mason-Dixon Star Touring Chapter 441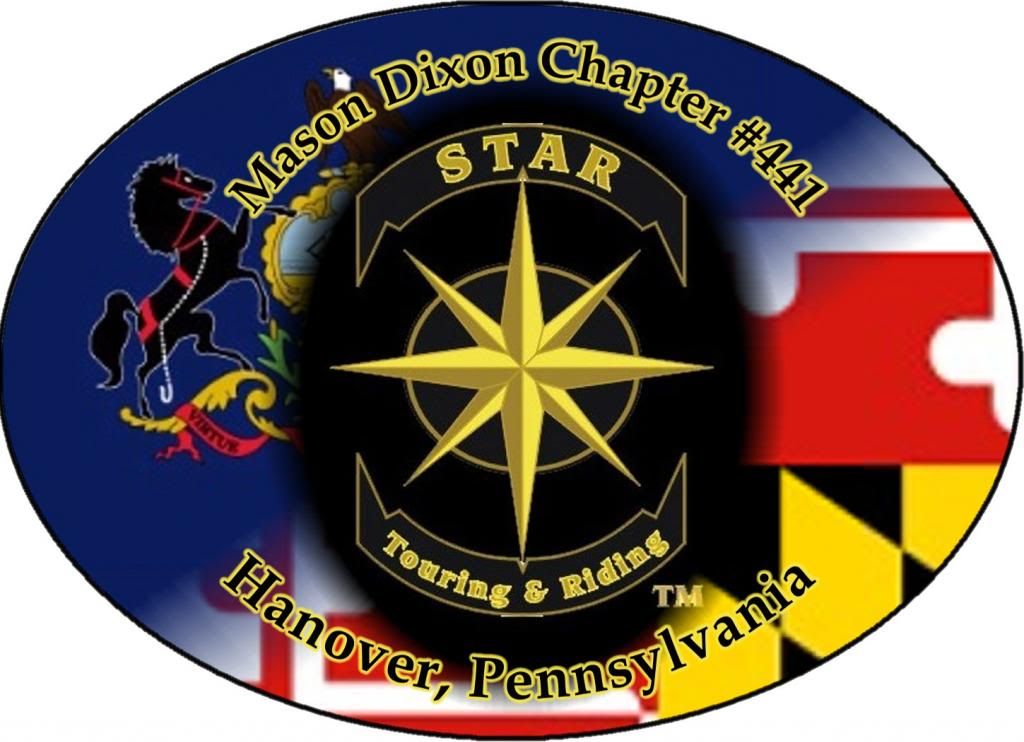 We are a family-oriented motorcycle riding club located in Hanover, PA under the Star Touring & Riding Association. Our mission is to promote the interests of motorcycling.
To pursue, promote and protect the interests of motorcyclists; to develop better and more enthusiastic relations between the general public, the media and the operators and riders of motorcycles; to encourage rider participation in events; to promote motorcycle safety and camaraderie among members; to promote organized events; and in general, perform them in a lawful manner.
This group was formed because of several people wanting to do more than the just call a few friends and go for a ride. As the chapter was formed, we have participated in and hosted many charity rides that helps our local communities. This is a great group of people that like to do one thing and that is RIDE! If you enjoy riding your motorcycle, no matter what make or model, Come Join Us on the Open Road!
We meet the first Saturday of every month at 9:00am at the Little's Family Restaurant in Hanover. There is usually a ride after the meeting and we also have other rides that are planned through-out the year.
bret@automasters.com
Hanover, PA 17331
US
Contact Info:
Bret Fadely
Email: Phone: 717-586-8515, 717-292-1431
Website:
Click to Visit
Share this Listing
Tweet this Listing
Share on Facebook
Share on Google Buzz
Email to a Friend
More...
Listed In:
Star Touring
Comments:
Login to post a comment...